Urania Connections Home
Urania Pentecostal Church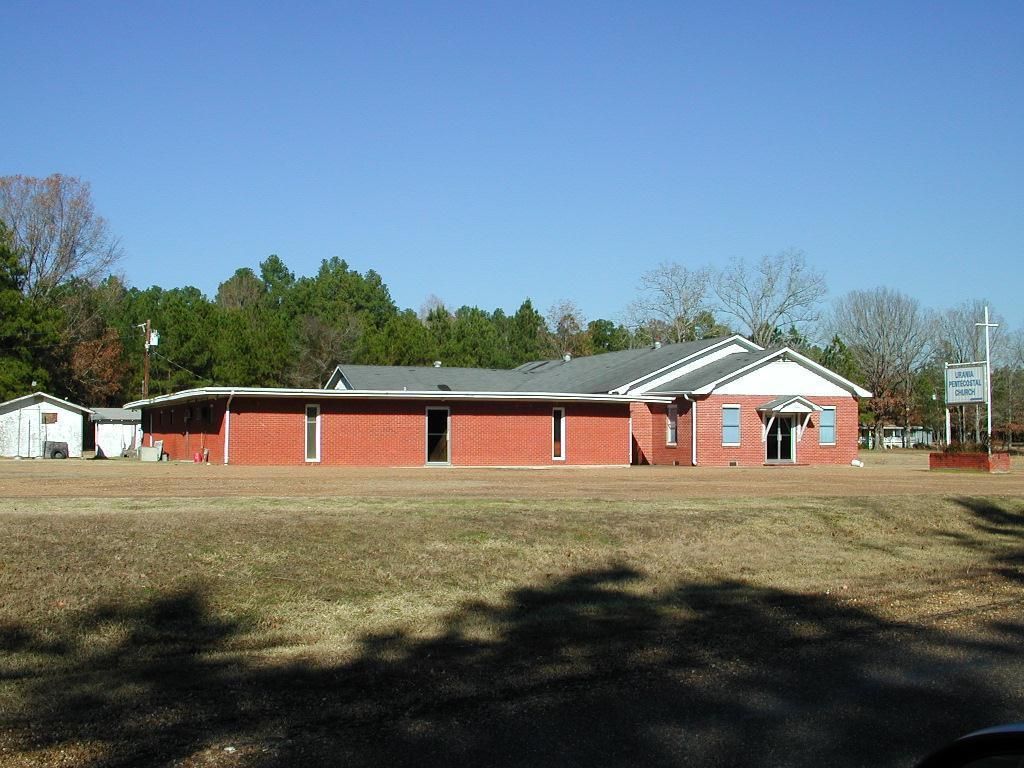 In 1929, Rev. Jimmy Wrinkle came to Urania and erected a brush arbor. Many souls came to God. The musicians at this time were Bro. Jimmy Wrinkle who played the violin, Sis. Bert the guitar, and Sis. Melcalf, the organ. After complaints the brush arbor had to be moved. They began to look around for a plot of land to build a tabernacle. After much search, the late Mr. Tom Kilby made the land available. Much progress has been made from that day to this.
Bro. Wrinkle pastored the church from this year of 1929 to 1942, with Rev. A. D. Vanodor pastoring approximately one year in 1934. When Bro. Wrinkle left the church in 1942, the church was without a pastor for a short time and was left in the hands of Bro. Sassman until a pastor was secured. The late Bro. R.V. Manuel was elected and pastored from the year 1942 to 1950, he be succeeded by Bro. A. B. Connor in 1963.
~Information taken from an article by Mrs. A. B. Connor, Jr., The Jena Times-Signal, March 18, 1976.
After Rev. Connor these were the pastors of Urania Pentecostal Church:
Rev. Larry Langston
Rev. Bill Berryhill
Rev. Rodney Begnauld
Rev. Clay Hutto