Urania Connections Home
Urania Cypress Tree House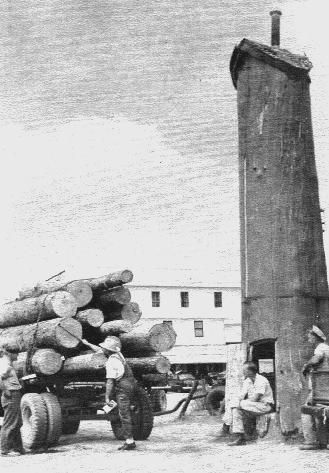 This cypress tree was removed from some of The Urania Lumber Company lands in the early 1930's, hollowed out and placed in a spot which was about half way between where the existing Town Hall and Urania Post Office now stands. (as of 2012)  As you can see, the Urania Commissary is in the background.
That tree was used by the log scaler during the day and night, the town watchman.  The tree is estimated to have been between six and seven feet in diameter, had a small window and bench across one side: also a small gas heater for warmth.
The picture above was probably taken around 1940 and the people in it were as follows: Log truck driver is unidentified, then Curtis Wilson scaling logs, Glen "Potlicker" Tannehill sitting in the doorway and the other man is believed to be either a Mr. Arnold, uncle of Jake Arnold or Ernest Keene, long time truck driver for The Urania Lumber Company and later, Urania Chief of Police. We do not know for sure which is correct regarding the third man so as far as I am concerned, the true identity is still a mystery. Note: This picture is from a postcard owned by Ikey Harris.
E. Forrest Cook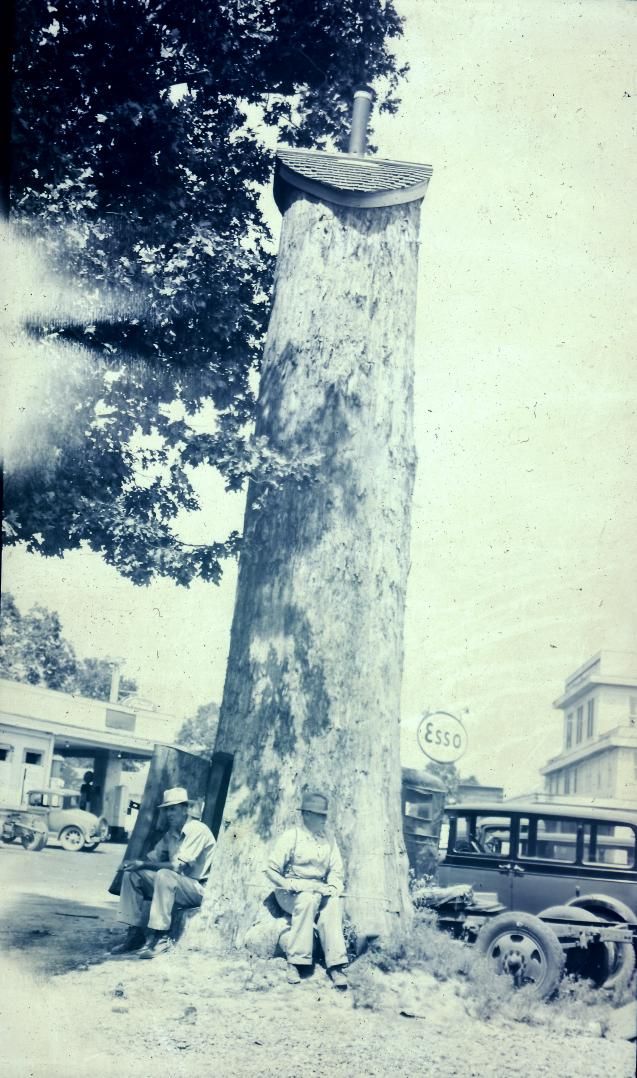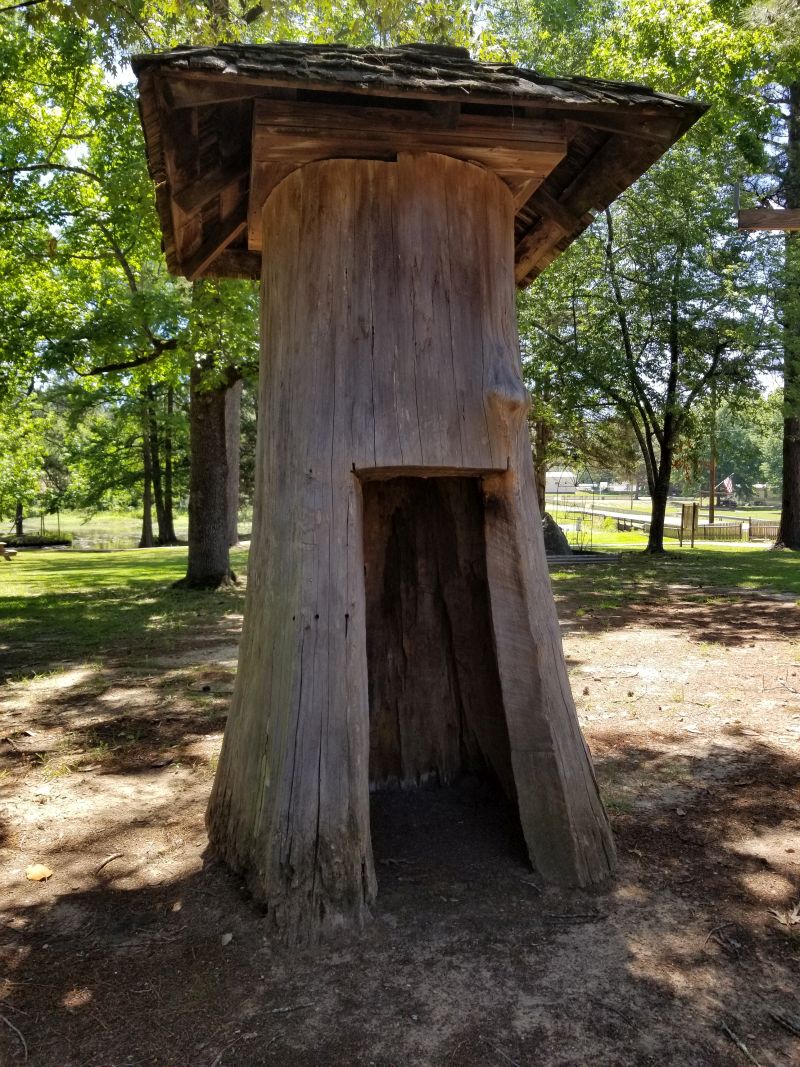 Today a replica of the old tree house sits in the park