Urania Connections Home
The Knotheads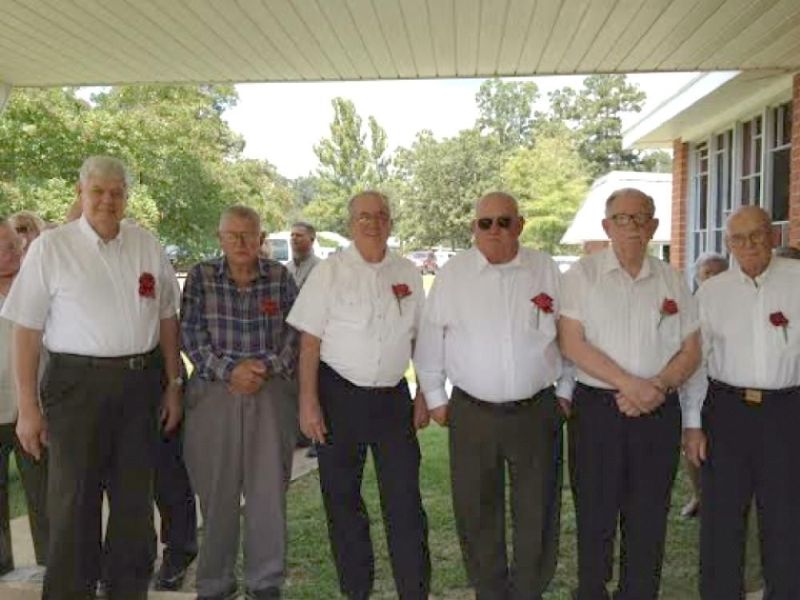 First, let me tell the reader how the term "Knothead's  happened to be. In about 1993, Teri B. Corley, a charming young lady was elected mayor of our small and wonderful community. A while before she took office, the old gentleman who had been the town clerk since the town was incorporated passed from this life into the next and  the young woman that was his helper was appointed to the clerk's job. While I am sure she was willing but as many thousands of dollars passed through the office each month, she was apparently in over her head. I guess it was a month or two after Teri took office that one of the town councilmen  inquired as to the town finances and it was discovered that no one knew how much money the town had nor where it was and etc. Now, in a government entity entrusted with monies belonging to the public, that is a no-no.
At the time, Margaret Ann "Harris" Franklin had left her job as the day radio operator at the Olla Sheriff's substation and was working as an assistant in the town hall. When Mayor Corley  realized the situation and on the advice of Margaret Ann, asked me to come and straighten out the town's books (which were in one heck of a mess) and I told her that I wasn't an accountant but would do so with the under- standing that as soon that was accomplished, I was out of there. That wound up being 3 plus years.
I set up a computerized bookkeeping system, assigned account numbers to all receipts and disbursements, installed a system to account for fines issued and collected and etc. Apparently it worked out well as here 18 years later, is still in use and has passed the yearly audit with flying colors every year since.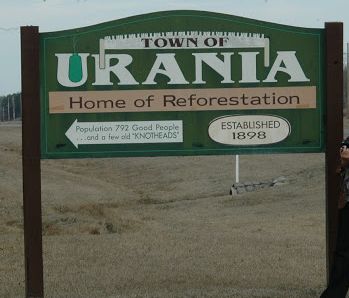 Now, the origin of the name Knothead as it relates to we old men in town, amounting to a dozen more or less as old ones pass on and new ones join up. The Mayor decided we needed a sign out on Highway 165 and Hardtner Drive and many years ago, I was passing through the town of Homer in North Louisiana and saw a sign which read as follows, and I paraphrase: "Homer Louisiana, home of 4000 (plus or minus – EFC) Good People and a few old Soreheads," And I suggested something similar might be appropriate but Margaret Ann said that since we were a sawmill town, maybe Knotheads might be better suited. A brilliant idea, I thought at the time and still do. So the sign was commissioned and Lane Capps painted and installed where it stands to this day. (2012)
The first community effort of the Knotheads was to refurbish the log cabin in the park which was crushed by a large oak tree being blown down across the roof, causing massive damage. Unfortunately, it stayed like that, exposed to the weather for several years before we undertook the job. But with the "Knothead's" help and a number of younger men taking on the task along with donations from townspeople and ex-residents for materials, the job was completed.
E. Forrest Cook
(to be continued)