Faces from the Past

Henry Hardtner, 'Father of Southern Forestry' led movement for reforestation

The following is the first of a series of articles highlighting professionals who have made lasting contributions in the forest industry of Louisiana and the southern region. Collaborating in furnishing material from his own archives is Dr. James Barnett, emeritus scientist with the USDA Forest Service at Pineville, LA.
Until the end of the 1800s, Louisiana's pine forests remained virtually untouched. But, as the harvest of the northern white pine forests were exhausted, northern and eastern industrialists moved to the South to invest in the rapidly developing lumber industry. Expansion of railroads made transportation to national markets feasible. The period from 1900 to 1920 was one of big mills. These two decades became a "golden period" for investors, mostly out-of-staters who reaped profits with a cut-out and get-out approach. They had little concern for leaving the forests as barrencutover stump wastelands, and they were not concerned about land and resource conservation.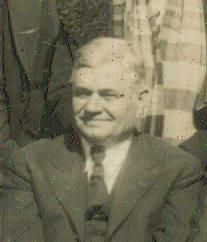 A few native Louisianans became involved in this lumbering industry. At age 21, Henry Hardtner of Pineville entered the lumbering scene in 1892 with $1,000 capital. Hardtner quickly parlayed his investment into a small sawmill 30 miles north of Alexandria. In 1896, Hardtner established a mill at a site that he named Urania. To provide access to new tracts of timber, a railroad was built. Although it was only 8 miles long, Hardtner listed the "Natchez, Urania and Ruston Railroad" on his letterhead. As president, he enjoyed pass privileges on other lines.
Hardtner began to recognize that cutover lands were a serious problem. He enjoyed the woods part of the company's operation and began thoughtful observation of the cutover stands. His growing belief that a second crop of trees could be grown profitably after the virgin timber was cut was ridiculed by others. However, he began a practice of leaving trees smaller than 12 inches and he insisted on leaving four seed trees per acre. Gambling that cutover lands could be brought back into production, he began to buy cutover tracts at $1 per acre. As his belief grew stronger, he initiated a primitive fire protection system and began to fence young longleaf pine stands to protect them from the rooting of open range hogs.
Although Hardtner had no formal forestry training, he read widely about forestry and soon began crusading for the forestry cause. He sought professional forestry advice, the first lumberman in Louisiana to do so. In 1909, the U.S. Forest Service sent W.W. Ashe, and later W.R. Mattoon, to assist Hardtner. It is interesting to note that Hardtner ideas on reforestation were ahead of the professional knowledge. However, Ashe and Mattoon gave credibility to Hardtner's actions.
Hardtner's leadership in conservation began to be recognized. In 1910, he led a Commission of Natural Resources that proposed a six-point forestry program. Although it took three decades to implement the recommendations, they became the "cornerstone of forestry in Louisiana."

One of the approved actions was the establishment of state reforestation contracts. These contracts for up to forty years, allowed assessment of cutover land at a low value for tax purposes, provided that timber was grown and maintained on the lands. Hardtner signed the first reforestation contact in 1913, placing 25,719 acres of Urania Lumber Company's land under a 40-year contract. This forest reserve became an experimental site where forestry reforestation practices where developed.

Elected to the Louisiana Legislature as both a Representative and Senator, Hardtner had great influence on the reforestation of cutover lands within the State and on the development of forest practices across the South.

Henry Hardtner's father was a shoemaker in Alexandria. Henry was quoted as saying, "I was born in the forests and have had close association with them since childhood. What I know about them cannot be learned in schools or colleges. To me they are as humans and I know trees as I try to know men."

This desire to know more about reforestation potential of cutover lands led him to invite, in 1917, the Yale University Forest School to conduct its spring field course for students in Urania. This association went on for decades and resulted in many of America's leading foresters receiving training at Urania. Urania became the location for persons interested in forestry and conservation lumbering to learn of forest management. The impact of the demonstrations and visits is impossible to measure, but they contributed to the recognition of Hardtner as the "father of southern forestry."

Anna Burns' article on Henry Hardtner in the April 1978 issue of the Journal of Forest History was used as a resource for this article.