Mary Ann Pilcher
1878 - 1956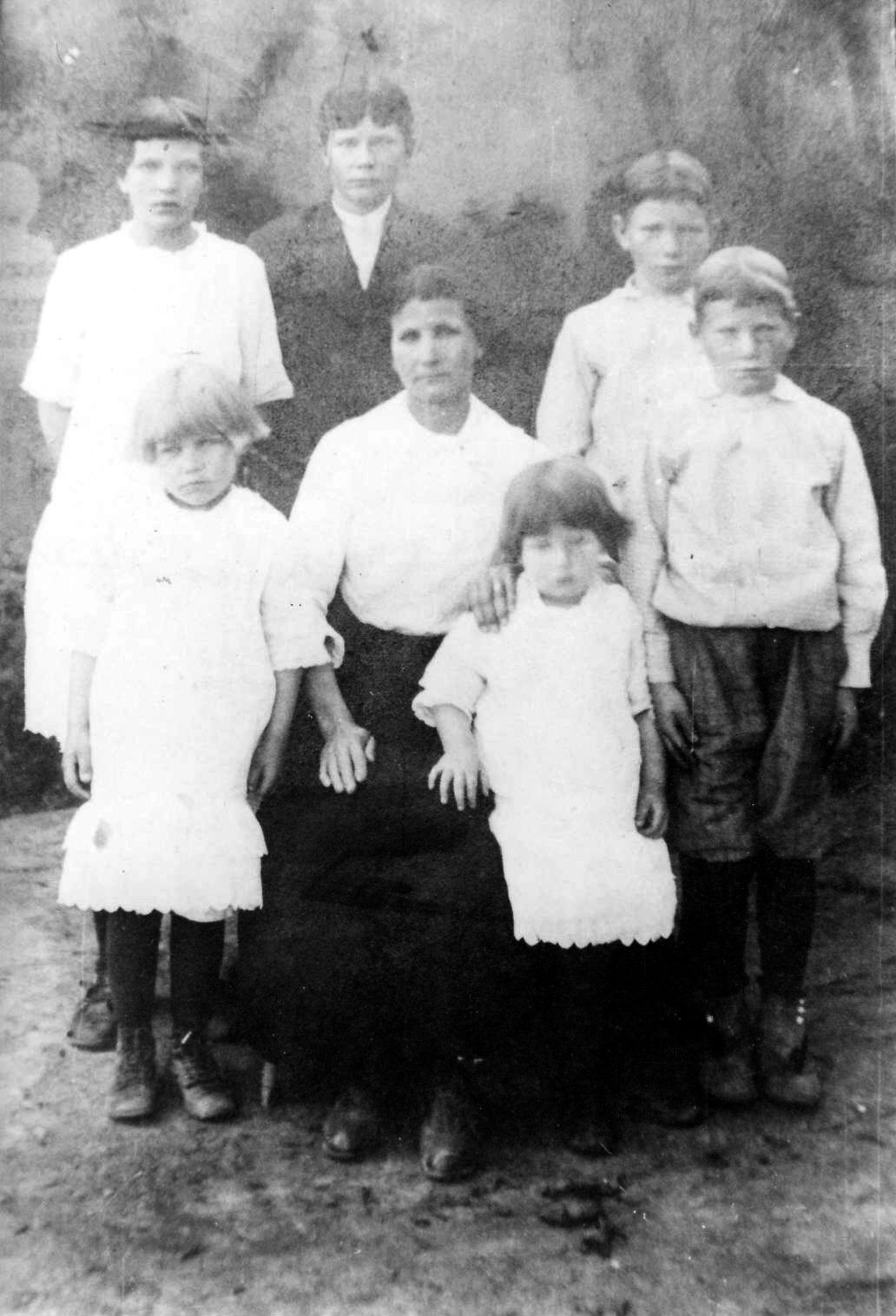 Mary Ann Pilcher was born to George Wilson Pilcher and Mary Eliza Roberts on December 28, 1878. She was the second child born to the couple, who would eventually have two other daughters. She was born on the farm of her grandparents, John A. and Mary Ann Roberts in Winn Parish, near Beech Creek.
The Beech Creek was the nearest school, so she likely attended classes there. Census records show she could read and write.
Mary Ann married John H. Cook on January 17, 1898. In October of that year, they had a baby boy, Quitman. The next year, another son, Harvey, was born. Sadly, both babies died in 1900.
In 1901, another baby boy was born, and in the next twelve years, five more children came along. These six all survived to adulthood.
Mary Ann died June 30, 1956. She is buried in the Urania Cemetery.
Mary Ann Pilcher Cook and children:
Myrtle, Hymie, Johnny, Lemmie, Edna, and Dottie Mae.

John H. Cook and Mary Pilcher Family Group Sheet