Hardy Maxwell Cook
1903 - 1995
Hardy Maxwell Cook was born March 24, 1903, in Rapides Parish, Louisiana. He was the fourth child born to John Clayton Cook and Anna Virginia Cole.
Hardy spent his early years near the Red River in Rapides Parish. The 1910 census lists the family in District 97, "That part of Ward 9 known as Holloway Magistrate's ward." By 1914, they had moved to Crowville, Franklin Parish, where John died.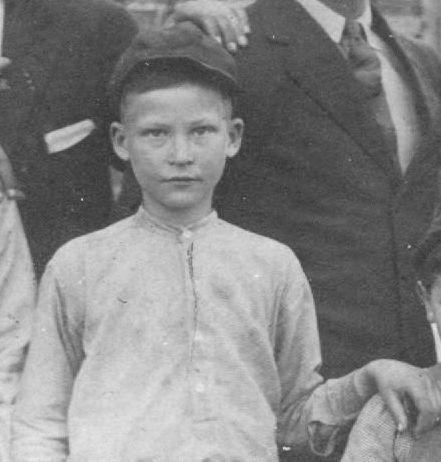 <Hardy Cook, 1911, age 8
Anna was left to raise six children alone, and times were hard for the family. Hardy's older brother George was now the man of the house, and he required Hardy to help work on the farm.
When Hardy was 15 he lied about his age and joined the Navy. He felt like anything would be better than having to take orders from his older brother. He soon found out that there were worse things than working on the farm, when his duty aboard ship was shoveling coal into the boiler of a U. S. Navy 4-stacker destroyer to keep the steam engines running.
World War I was at its end, however, and the Navy released him in California. He worked for awhile in the mountains running lines for electricity. He later worked in the cafeteria of a movie studio in Hollywood.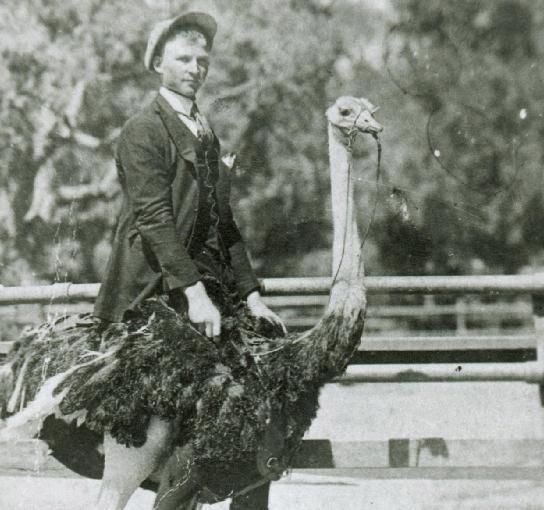 By 1920 Hardy was in Urania and on February 1, 1923, he married Myrtle Lee Cook, and they eventually had six children. They were married for over 70 years.
Hardy worked for the Urania Lumber Company his whole life. In the 1930's, he worked as a fireman, firing the five huge furnaces with water tube boilers, creating steam with which to run the mill and other associated operations. He worked at that from around 1930 until he was promoted to foreman over that operation in the early to mid 40's. By then, the company had converted much of the mill operations from DC to AC electricity and they sent him to Connecticut to check out and purchase two 1000 KW and one 750 KW steam turbine generators. Hardy was instrumental in having the tall cement smoke stack installed for the following reason. The demand for more and more electricity required more steam and he kept telling the managers that in order to get more steam, they had to increase the draft from the furnaces and finally, the Company agreed to the stack installation. That was in the early to mid 1950's.
Hardy loved to fish, to garden, and to sing. He served for a time as the song leader at the Urania Baptist Church. He continued to grow a garden into his 80s. He died July 13, 1995 at the age of 92.
| | | |
| --- | --- | --- |
| With oldest children, Forrest and Olive - About 1928 | | With youngest son Michial - 1950 |
| | | |
| --- | --- | --- |
| With son Mike and grandson Joe Todd -- 1972 | | In the garden -- 1983 |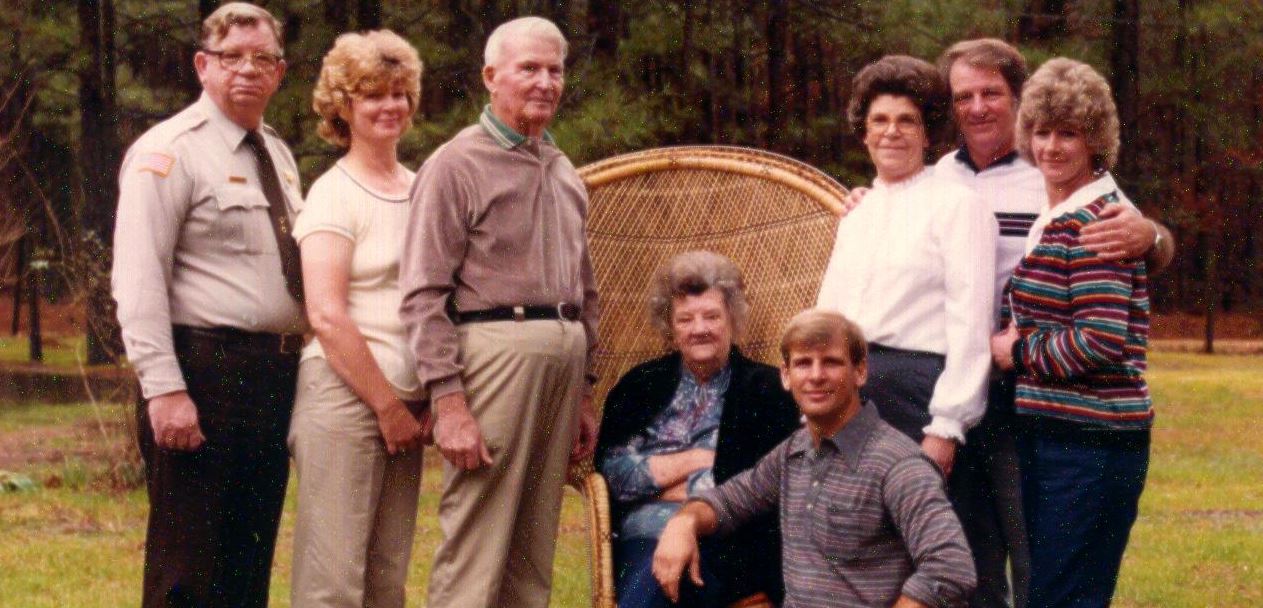 Hardy and Myrtle Cook and children
Forrest, Janet, Hardy, Myrtle, Mike, Olive, Charles, Nelda
Hardy Maxwell Cook and Myrtle Cook Family Group Sheet