Anna Virginia Cole
1870 - 1946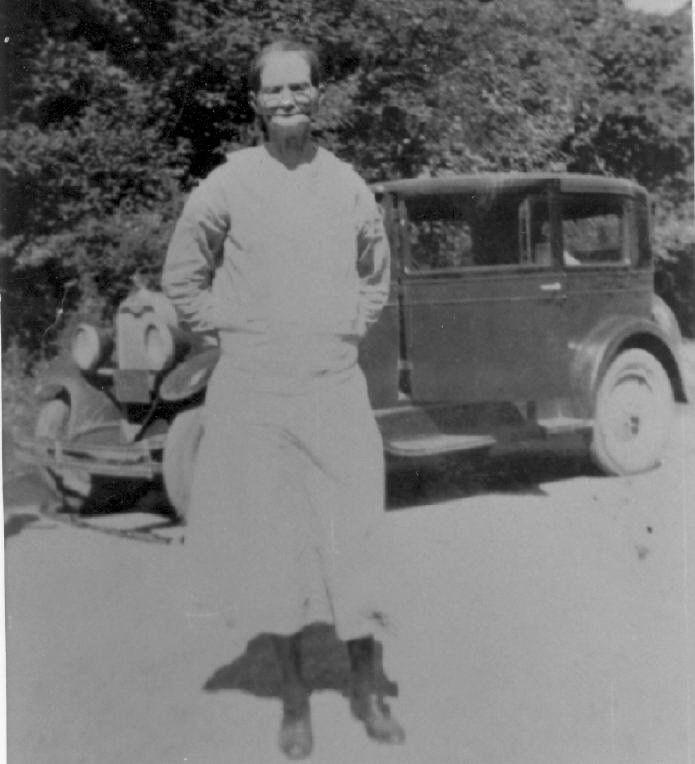 Anna Virginia Cole was born January 16, 1870, near Cusseta in Davis (now Cass)* County, Texas. Her father was George Franklin Cole and her mother was Ann, last name unkown.
In the 1870 Davis County census, Anna Virginia is listed with her parents and a sister, Mary. In her father's Day Book, he recorded her birth, and also that of "Mary Arabellar Cox". This suggests that Mary was her half sister and that her mother had been married to a Mr. Cox before marrying her father.
Anna had two more sisters, Elizabeth and Caldonia, then their mother died. Appareantly, Mary died about that time, also, since there is no further record of her. After his wife's death, George Cole married Annie Smith Kennedy.
Anna was married at about age 18, but her husband died soon after they were married. She then married John Clayton Cook, a widower nineteen years her senior. They married in Red River County on December 24, 1890. She had three children with John in Texas, then sometime after 1900 they moved to Rapides Parish to be closer to John's family. In Louisiana, they had three more children. The 1900 census states that Anna had eight children, with six living.
John died in 1914 in Franklin Parish, and left Anna with all the children to raise. She and some of the children were still in Franklin Parish in 1920.
By 1930, Anna, her son, George, and daughter, Lela, had moved to Ft. Bragg, California, in Mendicino County. George worked there on the wharf. But by 1940 Anna was back in Louisiana, living in Urania with her son Hardy's family. Lela had married and stayed in California.
Anna died just one day short of her 76th birthday, January 15, 1946, in Richland Parish. She is buried in the Urania Cemetery.
Photos of John Clayton Cook's Children
John Clayton Cook and Anna Virginia Cole Family Group Sheet
---
*DAVIS COUNTY. Davis County existed under the Davis name between 1861 and 1871. It was originally named Cass County, for Senator Lewis Cass of Michigan. In 1861 the county was renamed in honor of Jefferson Davis. In 1871, reflecting the sentiments of the Reconstruction period, the name was changed back to Cass County.