Census
Excel Spreadsheet for Selected Counties - SC, LA, MS
I developed this for my own use, but am sharing in case others might find it helpful.
Tab 1 1790 Marion County, SC -- Part of Georgetown and Prince Frederick District (Lavender)
Tab 2 1790 Clarenden County, SC (Purple)
Tab 3 1800 Sumter County, SC (Orange)
Tab 4 1810 Amite County, MS (Red)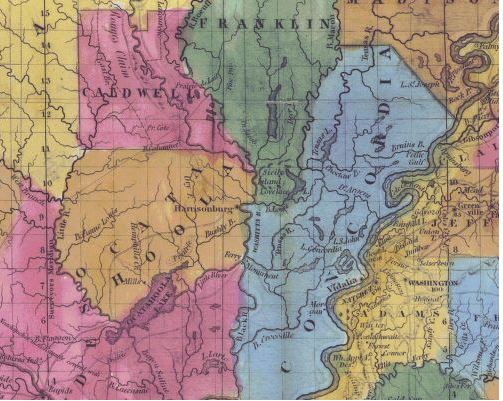 Tab 5 1816 Amite County, MS (Green)
Tab 6 1820 Amite County, MS (Blue)
Tab 7 1840 Caldwell Parish, LA (Gray)
Tab 8 1810 Amite County, MS w/number of persons in household (Rust)
Tab 9 Map of 1820 Southwest Mississippi
Tab 10 Working sheet - Color of names correspond with color of tabs.
See what migratory groups you can pick out.