Edgar Forrest Cook
1925 - 2015
Edgar Forrest Cook was born 16 July 1925 to the union of Myrtle Lee Cook (her maiden name) and Hardy Maxwell Cook, in the house of his Grandmother, Mary Ann (Pilcher) Cook widow of John H. Cook. He was the first child of Hardy and Myrtle Cook.
 
Mary Ann Cook's house was the first house north of the Urania School. In fact, her cistern house backed up to the school fence very close to the building which at the time housed the first three grades of the grammar school. The attending physician at his birth was Dr. O. F. Matthews, who was the company doctor for The Urania Lumber Company.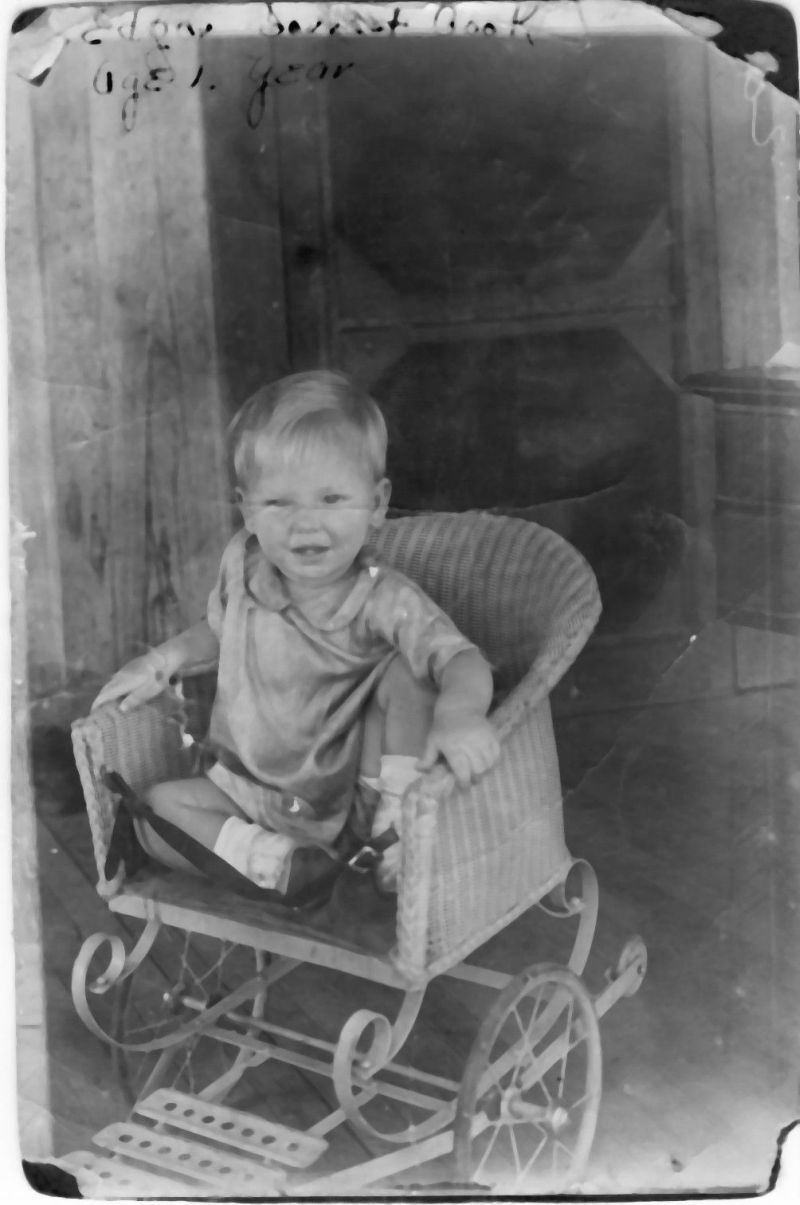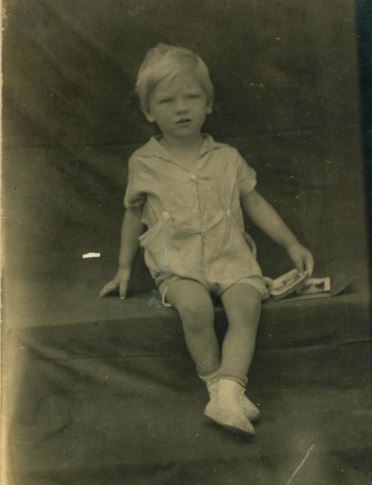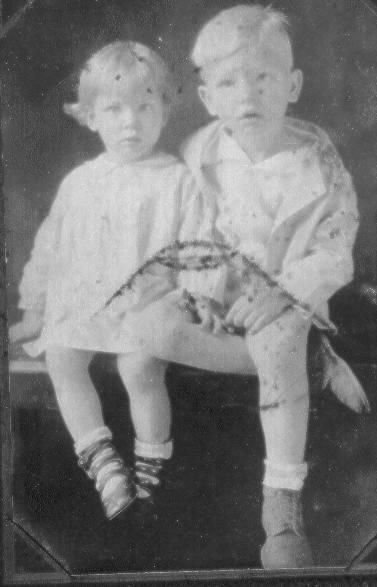 While he was still too young to remember, the family moved to the second house north of Mary Ann Cook's  and which is still standing today; the residence know as the Margie (Roberts) Hudson-Kees house. Since he lived so near the school, he spent quite a bit of time playing there, and was enrolled at the age of 5.   His teacher, Mrs. Brooks, told his parents that if he was able to do the work the first six weeks, could continue and if not, he would wait another year. He continued and graduated from The Urania High School at age 15.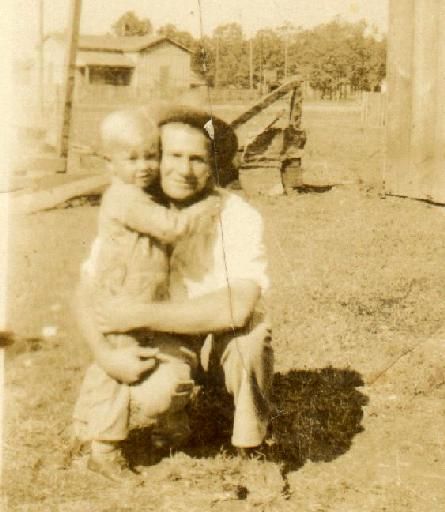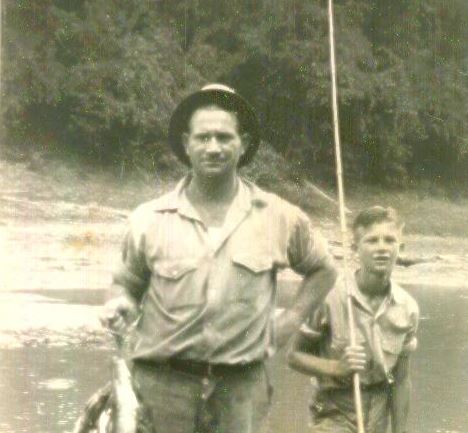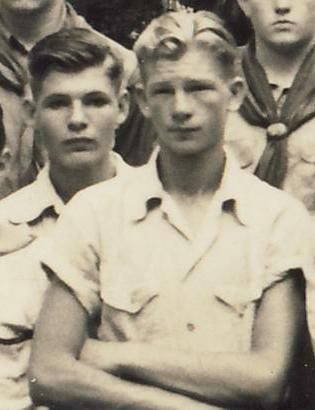 Forrest with his Uncle Johnny Cook at about age 4 and age 12 ---------------------At Boy Scout Camp, about age 14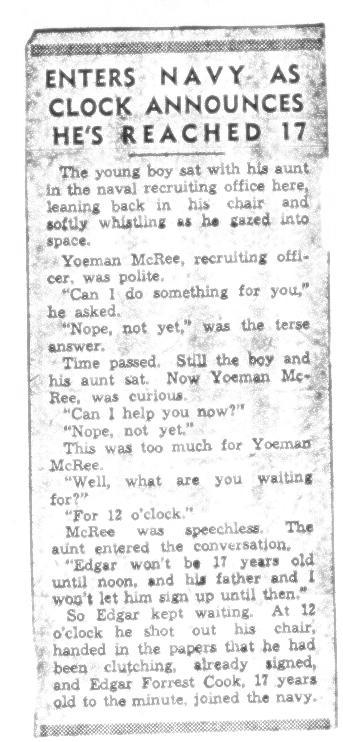 On his 17th birthday, Forrest joined the Navy.  He was exceptionally proud of his service in WWII.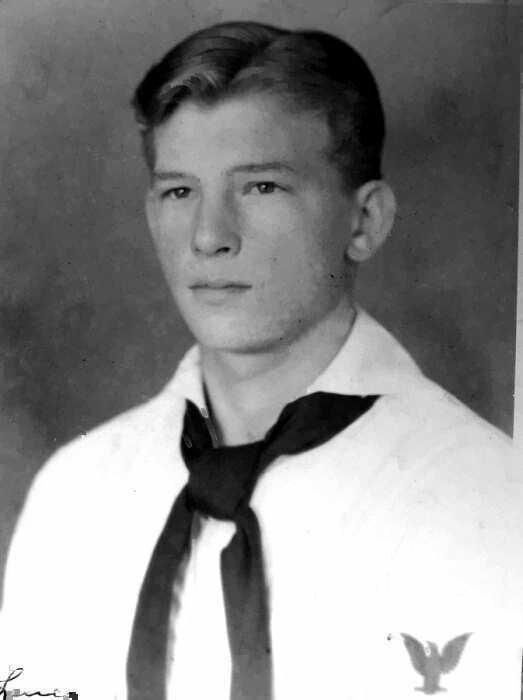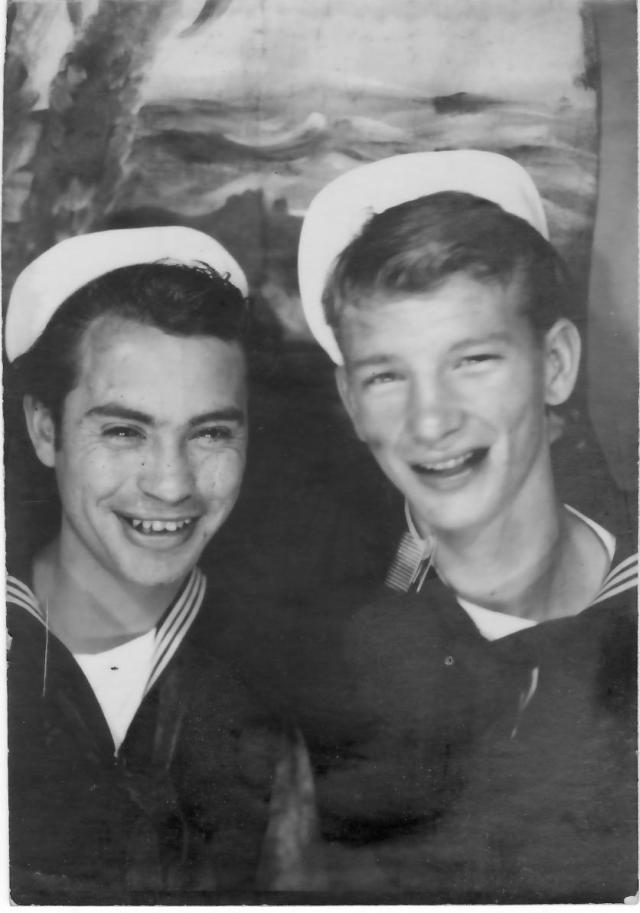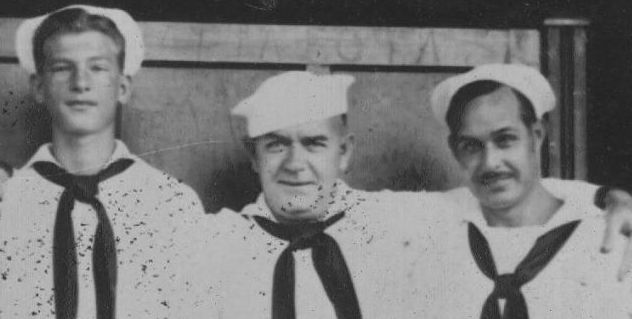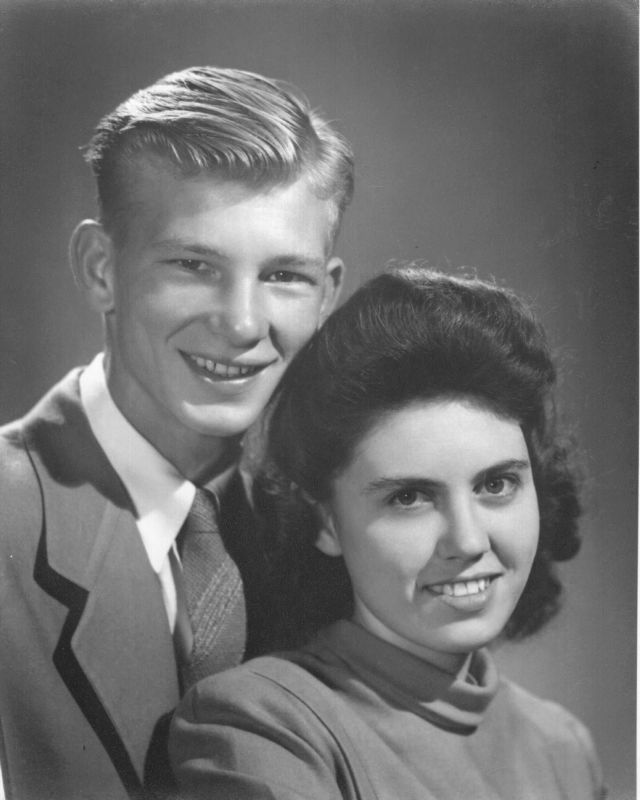 After the war, Forrest returned to Urania and married Evelyn Raye Barnum.  They were married September 21, 1946, in the home of William H. and Joyce Holloman in Olla, Louisiana.
Forrest went to work for Arkansas Fuel Oil in Tullos in the early 1950s and worked there until he was transferred to Shreveport, Louisiana, in 1958.  He was later transferred to El Dorado, Kansas.
For much of his adult life he worked overseas, living in Arabia and Oman in the Middle East; London, England; Libya and Angola in Africa; Hong Kong; and San Juan, Puerto Rico. 
In the 1960s Forrest owned a gas station, and in the 1980s a NAPA Auto Parts Store, both in Tullos, Louisiana.   Later in the 1980s he was a Parish Law Officer.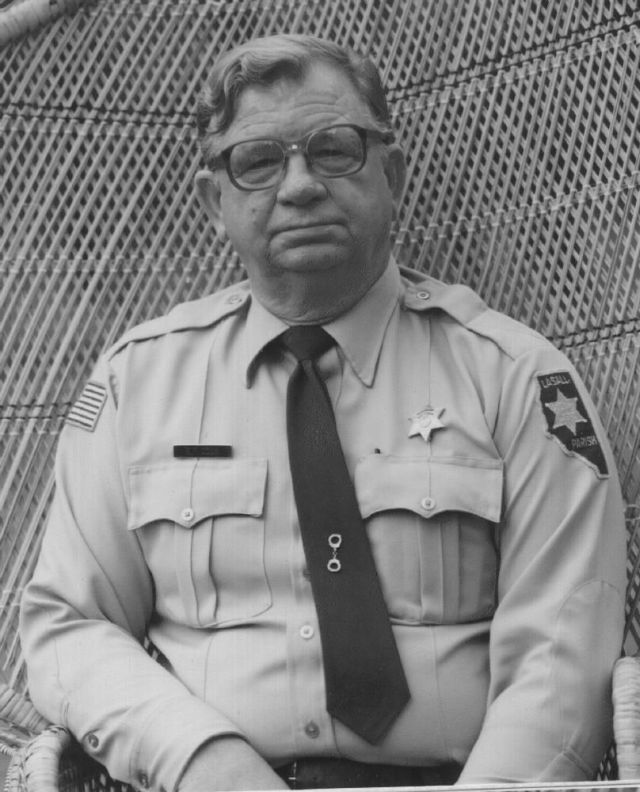 He spent the last twenty years of his life researching the history of both his family and the parishes and people of North Louisiana.  He compiled a database of over 42,000 names of people of the area.  He also wrote extensively about his memories and his travels.
In time, links to many of these stories will be posted here.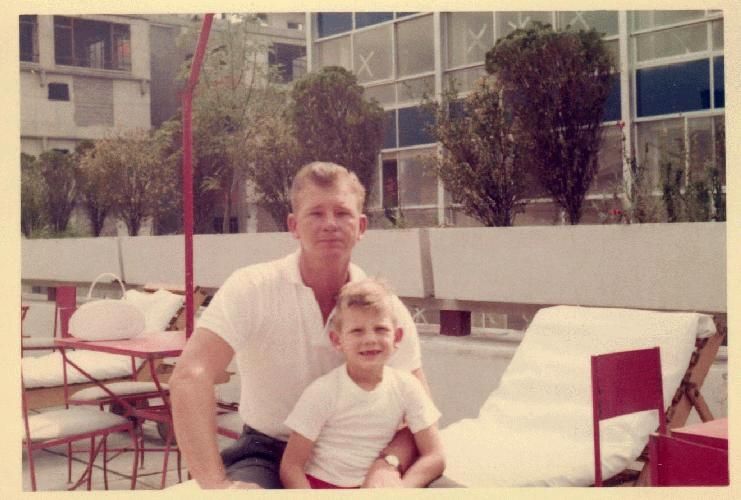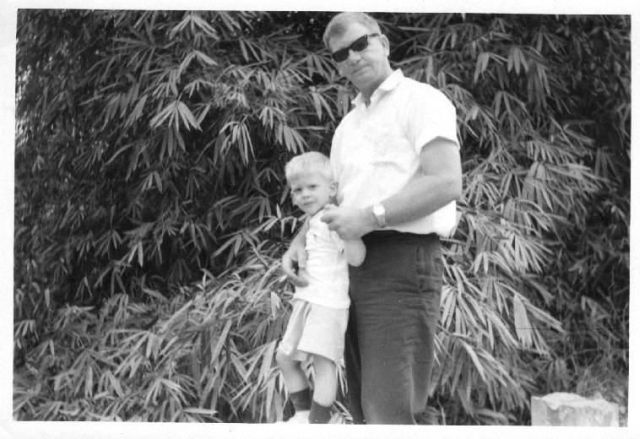 Forrest and Evelyn have three children.  Patricia Ann, Edgar Forrest, Jr. and Joseph Todd. 
<Forrest with Ed in Mexico - 1960
Forrest with Joe Todd in Angola, Africa - 1967>
Forrest was blessed to live long enough to be able to have intelligent conversations with his great grandchildren.  He had several health problems the last six months of his life, but was feeling much better when he suddenly took ill two days after Thanksgiving, 2015.  He died November 30 in Rapides General Hospital, Alexandria, Louisiana and is buried in the Urania Cemetery.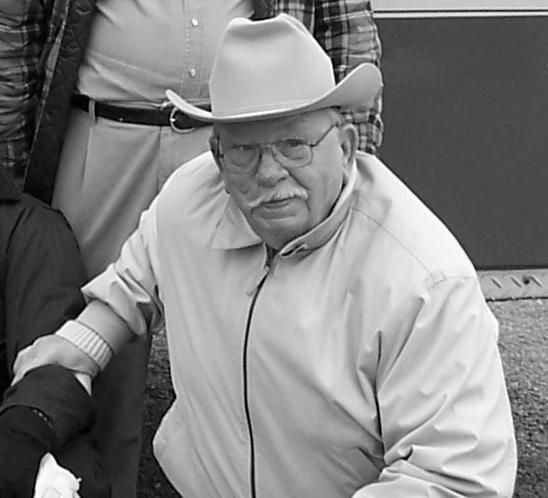 Edgar Forrest Cook and Evelyn Barnum Family Group Sheet