Clayton Cook and Telitha Bailey
1813 - ca. 1868 and 1816 - ca. 1875
Clayton Cook was born about 1813 in Madison County, Alabama. His parents were Major John R. Cook and Margaret Shackleford. He died before 1870.
Telitha Bailey was born about 1816 in Laurens County, South Carolina, to Zacahriah Bailey and Mary, last name unknown. She died about 1875.
Clayton and Telitha were married on January 25, 1831. By the 1840 census they were in Marshall County, Alabama. They were listed in District 22, Marshall County in the 1840 census. In 1850 their home was in the Eastern Division. In their later years, they moved to Blount County, Alabama.
Clayton and Telitha were the parents of eight sons and two daughters. They are buried, along with an unidentified infant, in the Highmound Community in Blount County.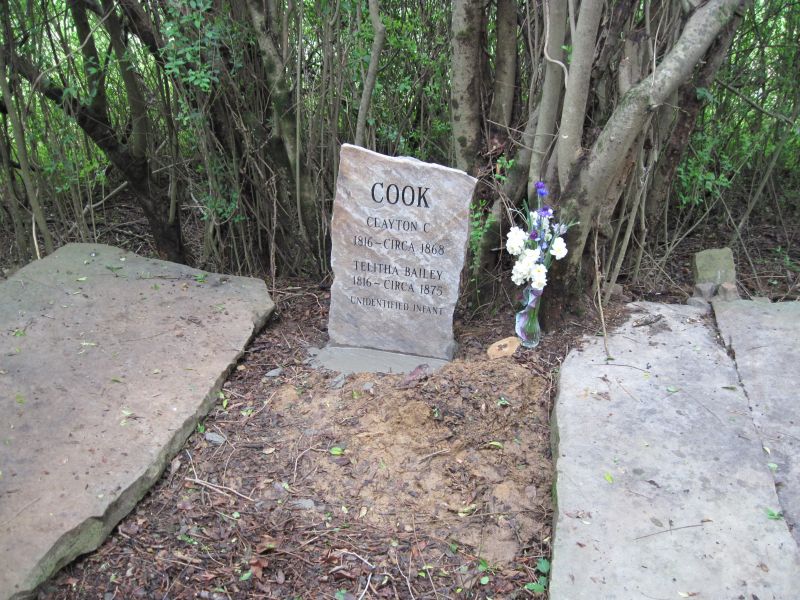 Clayton C. Cook and Telitha Bailey Familiy Group Sheet